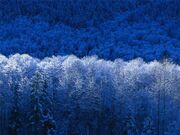 Hey users! It's almost December, which means it's almost time to begin the countdown to Christmas! From 1 December The Social Wiki will be counting down to Christmas with new activities every day. Advent Calendar 2013 is here!
Countdown to Christmas
Edit
December 1 - Advent Calendar 2013 begins!
December 2 - Pages relating to 2014 World Cup are created!
December 3 - 6 - Pages improved for Christmas.
December 7 - Christmas competition launched!
December 8 - 16 - Christmas cheer!
December 17 - What do you like about Christmas? Let us know!
December 18 - 19 - Write a blog and tell us about your favourite Christmas film!
December 20 - Write a blog and tell us your favourite Christmas song!
December 21 - Tell us about your best Christmas moment!
December 22 - Two days to go! Edit as many pages as possible to make the wiki Christmassy!
December 23 - It's Christmas Eve tomorrow, so enjoy yourself on the wiki.
December 24 - It's Christmas Eve! Merry Christmas and a happy New Year from The Social Wiki!