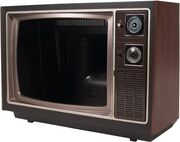 Hi users, this is a page where you can list and discuss wth everyone about your favourite programmes!
Blackadder
Dad's Army
Dragons: Riders of Berk
Fawlty Towers
Qi
Time Team
Top Gear
Star Wars: The Clone Wars
Elfen Lied
My Little Ponies: Friendship is Magic
Gravity Falls
The Real Housewives
Jimmy Kimmel Live
Blathereen
Edit
Doctor Who
Primeval
Sherlock
Agents of S.H.I.E.L.D.
Arrow
Monk
Spongebob Squarepants
Person of Interest
Hopefully I'll love Gotham, The Flash and Agent Carter too soon!